Forever TEAM Stories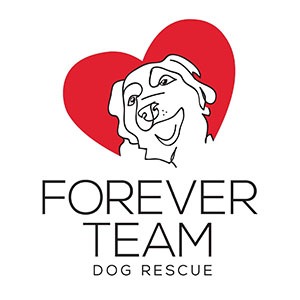 Forever TEAM is a program that welcomes palliative dogs, places them in loving foster homes, and ensures that the time these medically-compromised dogs have left is as peaceful and comfortable as possible. When it is their time to pass, they will be in the arms of someone who loved them fully.

---
In Loving Memory of the Forever TEAM dogs that will always hold a special place in our hearts.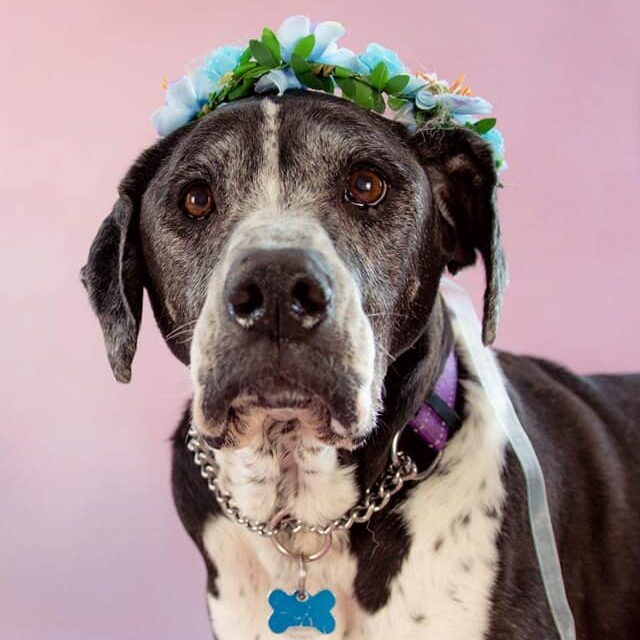 Mitzy taught us that second chances do come to those who are willing to take the leap. Mitzy took a chance on a new family, and it turned into the most beauitful love story. Mitzy found her safe place to rest.
Mitzy
Miss Mitzy was only with us for a short time. 7 months in total. Within that time she lived fully, likely for the first time in her life.
Mitzy was so much more than a dog with cancer – she was a sister, a sloppy kisser, a bread thief, and a goof ball who slept belly up with her feet flailing in the air. From the moment she was in foster care, Mitzy didn't have to worry about a thing as she knew her Dad had her back. Mitzy was the heartbeat at his feet, following him and showering him with affection.
In her Dad's words, "Mitzy was the sweetest, goofiest girl, whose world was centered on me. And likewise, my life was centered on her. The short time we had with her was special".
Mitzy, you are so missed. At Team, we will think of you and keep your memory close as we rescue more seniors like you. Your dad, Maurice, and sister, Maggie, will forever remember you as the sweetest girl who liked to steal her Dad's special chair.
---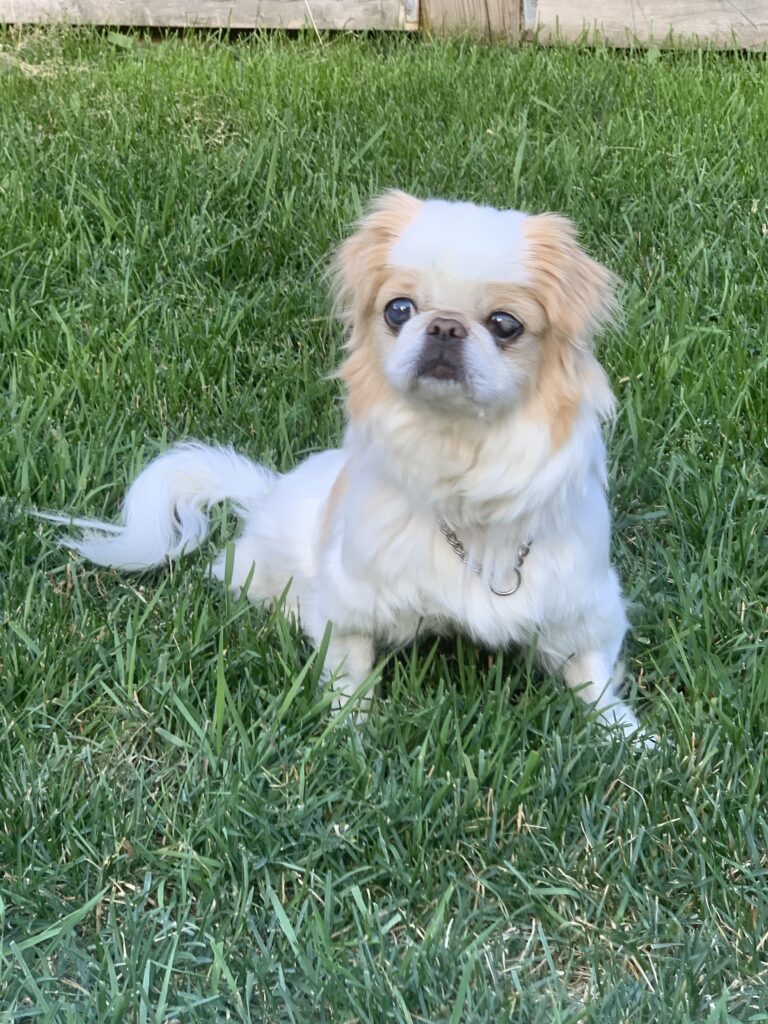 Winnie was the epitome of sunshine. Everyone who knew her felt her presence and warmth. Winnie taught us that it's important to find the patches of sun in your day. Even when you arent feeling your best, strive to find something that brings you peace and joy.
Winnie
Till we meet again, rest easy sweet Winnie.
Winnie's absence has been felt deeply by her family and our rescue community. Although we knew she was palliative, watching Winnie rally and do so with such fire, it truly left us all wondering how does she do it? How can an animal who suffered so severely, be so determined and steadfast in their recovery? Put simply, love and pure sass. Winnie let nothing stop her. That's the first thing you need to know about Winnie. The second thing, and frankly most important, is that Winnie loved feircely with her whole heart. She loved her furry brothers and sisters immensely, she loved her mom and dad, she loved to eat and soak up the sun. She did so without any reservations. Nothing held her back. That's our Winnie.
Dogs like Winnie need us. Winnie had 5 months of love, commitment and compassion because of you. Thank you for supporting her on her palliative journey. Most of all, thank you to her amazing family who welcomed her fully and gave her the most spectacular 5 months of her life.
---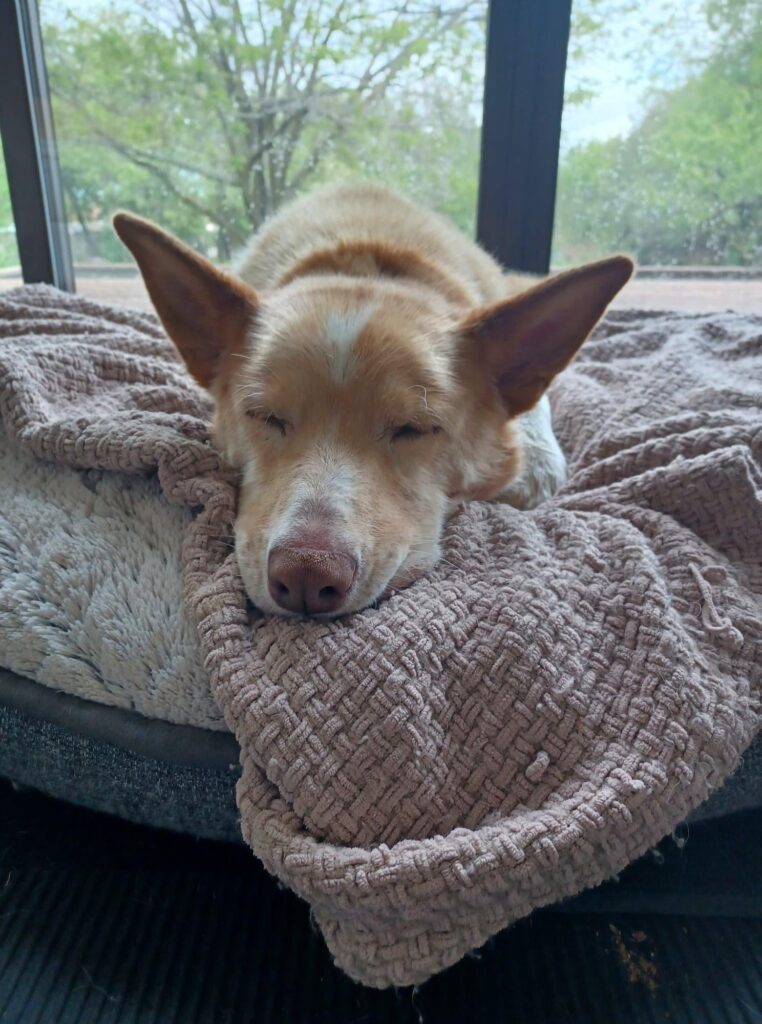 Kito left us with many lessons. He taught us that slowly walking in the garden, taking time to stop and smell the flowers, is a vital component of a happy, joyous life!
Kito
Kito, of Swahili origin, means 'precious jewel'. That is precisely how we all felt about sweet Kito.
He was a dog who asked for very little – he was quiet and independent. Put simply, he was happy to be in your orbit. He loved being in the garden, watching the birds and rabbits. He appreciated sunny days and naps in the sunshine.
Kito was a valued and loved member of Forever Team. His journey with is ended last week, peacefully, in the garden he loved surrounded by people that made him feel safe.
We do not want to retell his arduous story and the sadness that brought him to our rescue. We want to celebrate his life as Kito deserves to be remembered fondly and with love.
As we say goodbye to Kito and work through our grief, we are also reminded of the resiliency of his spirit. We plan to carry his fire with us as we move forward in our next rescue at Forever Team. We want to send a heartfelt thank you to all of those who helped us place this blanket around sweet Kito. He will forever be wrapped in warmth and when we think of him, it will be fondly and with deep admiration. Rest easy sweet Kito.
---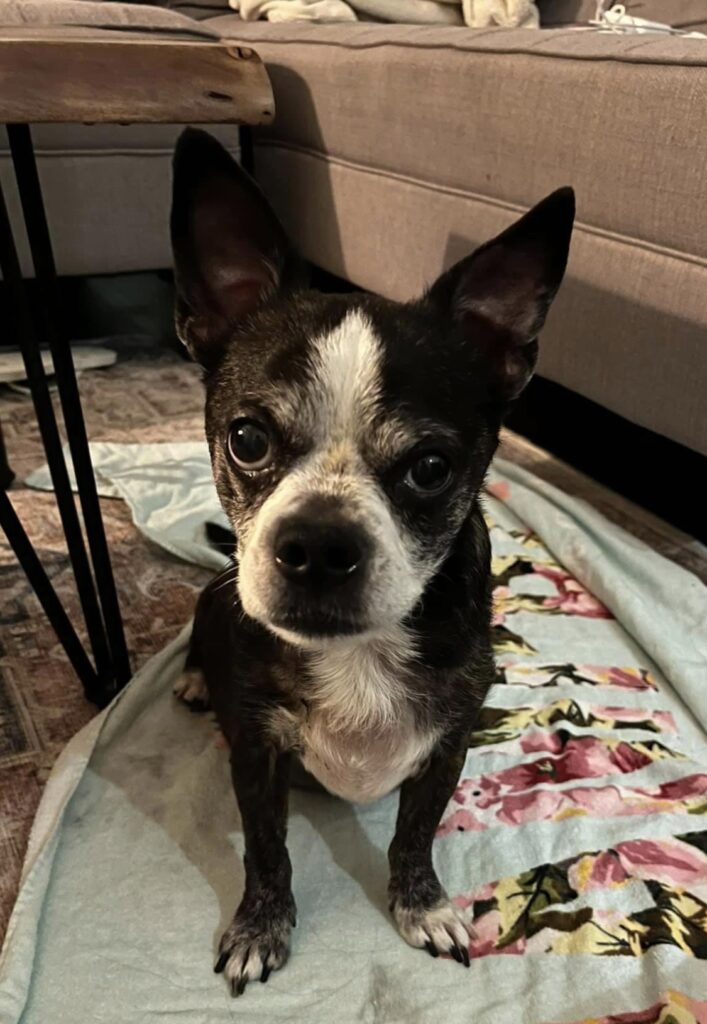 Billie Joe taught us how important it is to rest when we need too. He loved to nap and be cozy. He found warmth in the company of his home and the around the people who loved him.
Billie Joe
As many of you know, Billie was part of our palliative program, Forever TEAM. When reading this story we are all reminded that our final days aren't always the ones that necessarily carry the most weight. Billie would want us all to remember him as the spirited, often stubborn little dude who looked fantastic in hoodies. Let his story be one that inspires you to spend extra time with those you love – human and furry.
"My heart has grown a million times since bringing this unbelievably sweet boy home last fall. When I first got Billie he was in rough condition — he had scabs all over his body, he had a pot belly (which we later learned was from 4 masses), and he was scared. Billie cried the entire way home after picking him up, but once he realized he was in a place where he would be loved and cared for, he immediately warmed up.
From day one, we travelled for endless vet visits and had Billie on an array of medication. Eventually we learned that Billie's masses were cancerous and inoperable. This news was heartbreaking and Billie was undoubtedly in pain, but he never complained, which kept everyone's spirits high. Billie was bright, affectionate, silly and a even a little bossy at times. All he wanted was to love and be loved in return.
Billie touched everyone he met. His sweet demeanour and infectious attitude (despite his pain and sickness) has taught all of us how to be positive during difficult times. Thank you TEAM for bringing me to Billie. Although it was heartbreaking, fostering a palliative care dog is one of the most fulfilling things I've ever done."
---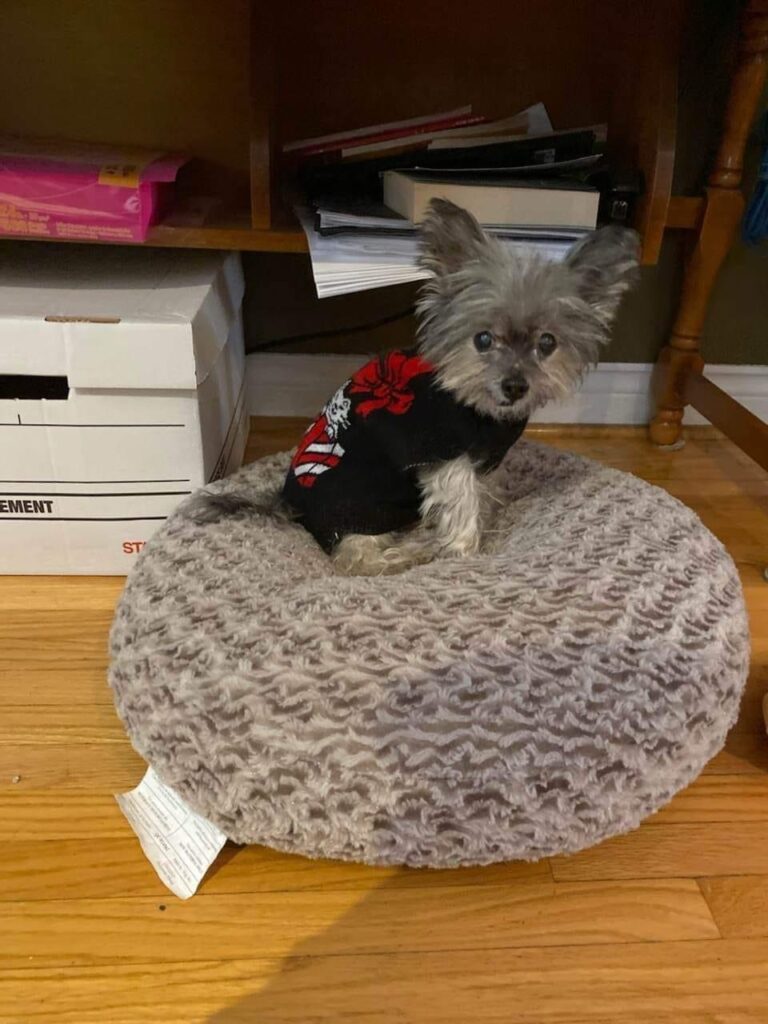 Fitz was tiny but fierce. We learned from Fitz that food is everything! His personal favourite was toast and marmalade. It is a treat best shared with friends and it can be enjoyed at anytime of day. Treat yourself!
Fitz
It is with a heavy heart that we share the passing of our wee boy, Fitz. He was with us for such a short time, nonetheless, he left a mark on our hearts that will be irreplaceable.
Sadly, Fitz's heart and lungs were failing and he was declining quickly. Forever Team vows to support dogs as they are and give them the means to live comfortably for whatever time they have left. Fitz knew love, affection and commitment. He told us he was ready to go and because we always put dogs first, we listened.
Fitzy left this world peacefully and with grace. We wish we could have loved him longer but we know this is not always possible. Forever Team is responsive to the needs of the most vulnerable dogs, and Fitzy was no exception. We knew it was his time.
As always, thank you for loving Fitz and for investing in brighter futures for dogs like him. They are deserving and worth it.
---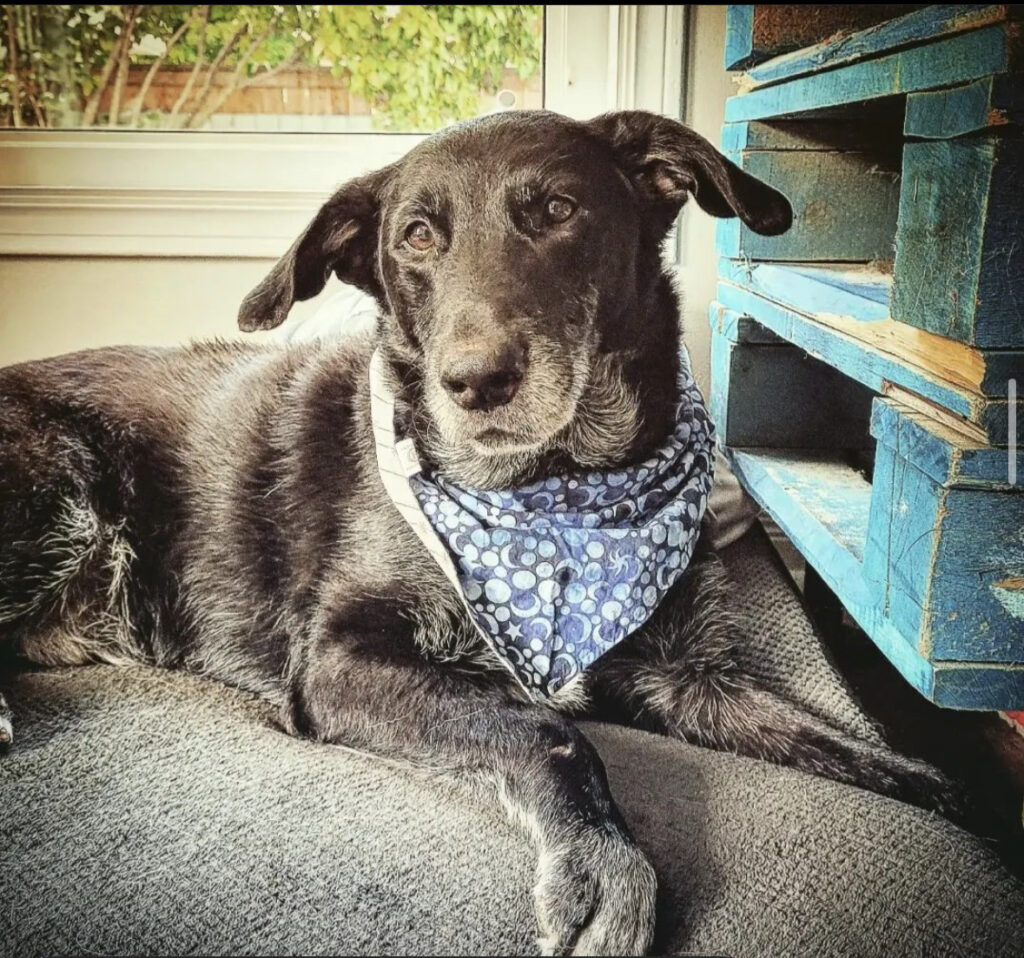 Nash taught us how important it is to nurure community partnership in order to support our most vulnerable members – whether they be human or dog.
Nash
From my noes, to my toes, I was loved.
That's the truth. Nash was cherished. We only had him for a short time, but love and commitment isn't measured in minutes. You only need to meet Nash once, for a short period, to fall in love. He left us with many lessons we are still unpacking, as well as mountain of grief to work though. In rescue, you need time to decompress and heal before you continue on. You never forget, and you don't move on from it. You carry them with you and you let their light be your fire. Nasheroni will be with us forever. He was a good boy whom we wish we could have met sooner and loved longer.
Nash passed very peacefully, after what seems like a lifetime of struggle, in a cozy bed by the bay window watching the leaves fall. This weekend, he enjoyed a full turkey dinner with all the sides. Even apple pie, which he found especially yummy. He had the best days he had ever had with us actually, but that seems to be the way it goes isn't it? They rally at the end, not for themselves, but as a gift to you. I believe it's their way of saying remember me as I am, able and sharp minded, loving and present, just the best boy. And we will do just that. You will always be in our hearts, Nasheroni.
---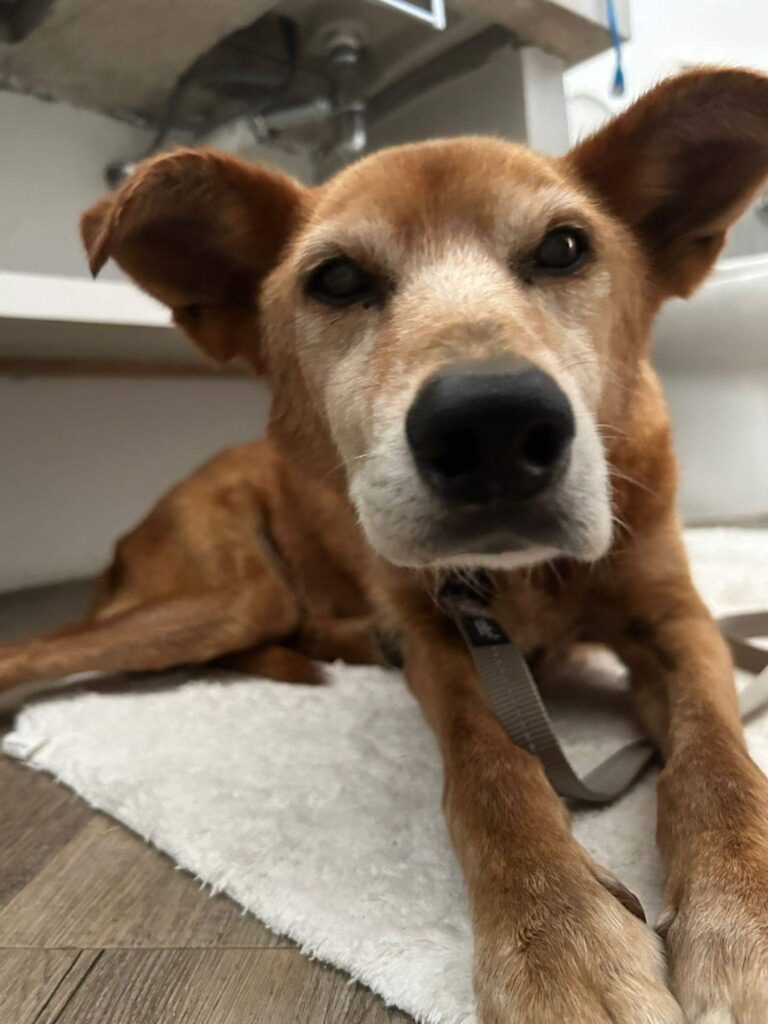 Janey
"Dance with the waves, move with the sea, let the rhythm of the water set your soul free."
Forever Team welcomed beautiful Janey a couple weeks ago all the way from Mauritius Africa with the help of Just Paws Animal Rescue.
Janey made the long journey to Canada but unfortunately once she was seen by our veterinary team, they discovered a large mass and a severe heart condition. It was with very heavy hearts that we decided to set Janey free.
Janey had 2 wonderful foster families who showed her nothing but love and kindness. Janey was able to eat , play and feel the warmth and love from people who truly cared for her. Janey left us knowing she was loved.
Janey had 2 wonderful foster families who showed her nothing but love and kindness. Janey was able to eat , play and feel the warmth and love from people who truly cared for her. Janey left us knowing she was loved.
---
---