Adopt
At TEAM Dog Rescue, we pride ourselves on a thorough adoption process to ensure that every dog goes to the right home for his or her unique needs.
Our Adoption Coordinators spend time getting to know each dog in our program.
Our Foster Families play a big part in assessing us on each dog's behavior, training developments, needs, and progress.
We work closely with our Veterinary Partners to ensure they are all healthy prior to adoption.
The Process
We ask for a little patience during the adoption process, as often times our volunteer Adoption Coordinators are managing many applications per dog.
How our adoption process works:
Application: You submit your online application when you learn about a dog that interests you

Phone interview: If the application is a suitable fit for the dog, we complete a phone interview to discuss the dog and your needs and lifestyle further

References: Three personal references are called, and one veterinary reference is called (when applicable)

Home Visit: A volunteer will complete a home visit to ensure it is a safe environment for a dog

Meet and Greet: Scheduled for you (and the entire family) to meet the dog

Adoption: If all goes well, the final step is adoption!
Adoption Fees:
Puppy Adoption Fee: $500
Adult Adoption Fee: $450
Senior Adoption Fee: $200
Our adoption fee includes:
General Veterinary Exam
DHPP vaccine & Booster
Rabies vaccine
Heartworm test
Fecal test and/or deworming
Spay/Neuter
Microchip
For Adult Dogs: Our adoption fees include up-to-date vaccinations (Rabies, DHPP & DHPP booster), spay/neuter, deworming and microchip. Dogs are tested for heartworm and given parasite prevention during the summer months.
For Puppies: For puppies under 6 months of age, our adoption fees include first set of vaccinations and deworming.
Thank you for your interest in adopting with TEAM. We hope to connect you with your forever dog soon!
---
Featured Adoptables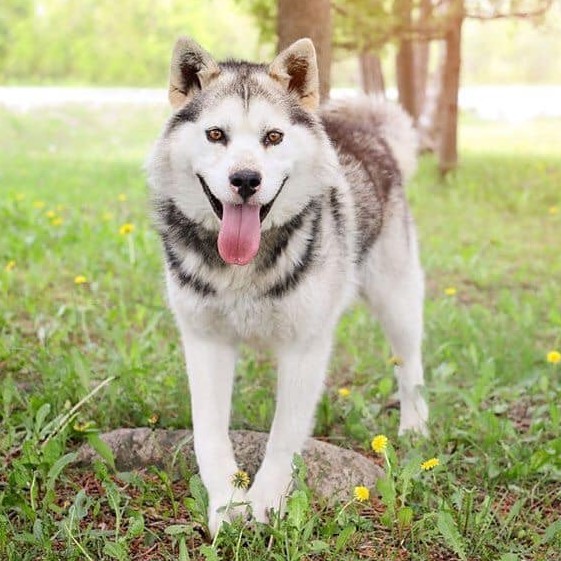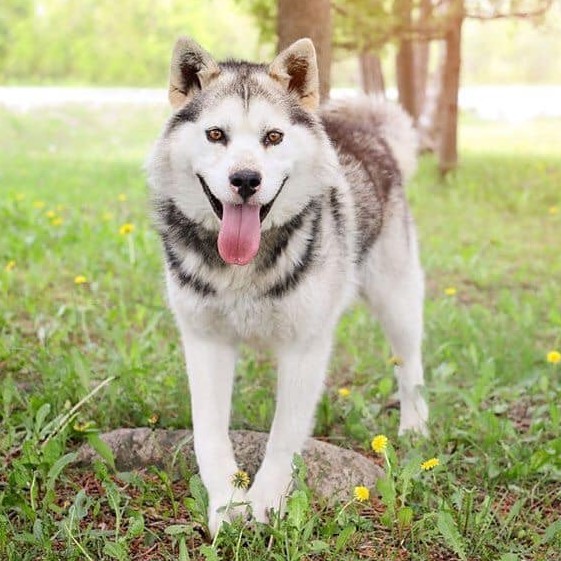 Dexter
Breed: Husky
Gender: Male
Age: 2 years
Weight: 7 kg
Needs: Active family who understands husky behaviour
Dexter was born and raised in Nunavet and kept tethered on a chain outdoors, where he stayed until he was rescued this summer. He was then transferred to an Ontario shelter due to lack of space, and alas, welcomed into care by us this fall.
Dexter joined a Husky loving and owning foster home and he has immediately embraced his husky sisters, beds, comforters, lying down on warm carpet, and napping. Dexter has developed an appreciation for living indoors, he has been introduced to stairs, he has gone on structured walks and is still trying to grasp walking on a leash and is fascinated by scents and sounds and will give chase to squirrels and birds , most important lesson? He has learned how to cuddle and has been graded an A+ for his cuddling skillset.
Dexter is 2 yearsold and has the sweetest temperament, however, he is not for the first time dog owner. You are, Dexter is exceptionally strong and while he is still getting a handle on walking on a leash (as he enjoys it very much) If he catches a scent?
He will move, and he will require an owner that will continue to work on his leash walking skills.
Dexter joined us very hungry, he was thinner and would resource guard his food, his foster parents have worked exceptionally hard on pacifying that behavior and as you can now see from the video, he can eat with other dogs in the room and will wait for his food, he is a quick study, and is learning fast.
He is a stellar dog, who is flourishing under our care.
But.
Huskies are not a dog for everyone.
Many people are drawn to them based on their majestic appearance, and hearing how well mannered they are with children. But what must also be considered is that they are generally extremely active dogs and instinctually love to run. Anyone can own a Husky but providing them with the exercise they need to keep them mentally and physically stimulated is critical. They are very intelligent dogs and love to be challenged.
Huskies are generally not what we consider apartment or condo dogs out of the gate due to their exercise needs and the fact that they howl vs bark. We are looking for families who will be committed to their Husky as much as they are committed to their children. Where obedience training, just for socialization and learning the rules of engagement on how to be a stellar adult dog will be a given instead of a chore.
Why?
Huskies are one of the most frequently surrendered breeds to shelters because nobody took the time to invest in their training, they are amazing dogs, when, in amazing hands.
They are greatly misunderstood when not.
Scared you?
Don't be.
We want the best for this exceptional boy, his foster parents have worked so hard on bringing him to this point of balance and serenity, we want a family who will continue to work with him for the long haul.
Dexter loves other dogs, both big and small, and would do very well in a multi dog household, or as the king of the home without any pets as long as he has human companionship more often then not, he is so gorgeous, so very sweet and deserving, please contact his adoption coordinator, Nancy, at adopt@teamdogrescue.ca to learn more and please, share Dexter with your network.
Thank you!
Fill out an application for Dexter!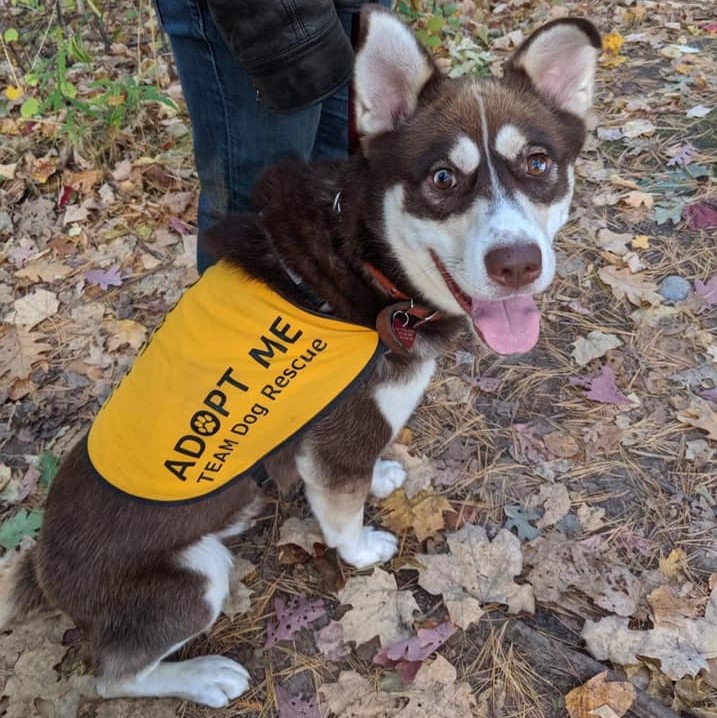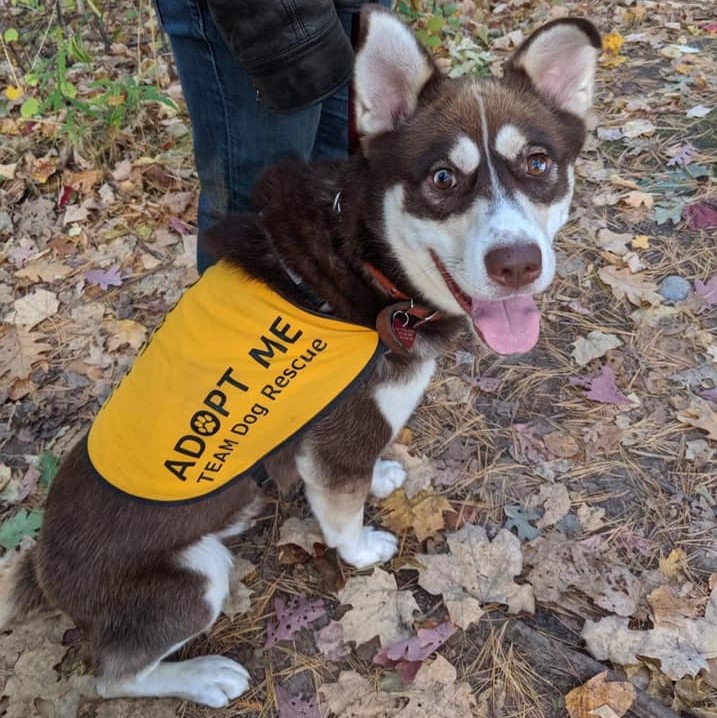 Alaska
Breed: Husky
Gender: Male
Age: 3 years
Weight:
Needs: Active family, good with other dogs
THE GOOFBALL
Meet Alaska – a 3-year old, male husky. Alaska is one of our northern dogs rescued through IFAW's Northern Dogs Project. Prior to arriving in our rescue, he spent a majority of his life outside tied to a chain and constantly being hungry. But did that break his spirit? Not even a little!
This is the goofiest of huskies you'll ever meet who will provide hours of free entertainment. He is a typical husky in many ways – stubborn, full of energy, gentle and affectionate. He is a super fun dog who will keep his family on their feet. He LOVES to run, so if you are someone who enjoys jogging or running, Alaska will make the perfect pawtner. He is highly food motivated, eager to please and is a very smart dog. Given his history of constantly being hungry, he is very protective about food and has shown some resource guarding.
Alaska has high prey drive so a home with cats or other small pets is not suitable. He gets along very well with dogs, except unneutered male dogs. He is crate-trained and as long as he gets physical and mental exercise, he is happy being in his crate. He is friendly, but stubborn so he needs someone who understands the husky breed, and knows when to push him to do something you want, and when to leave him alone.
Alaska is a goofy dog and some of his quirks and hobbies include:
– hunting flies
– greeting people and making friends when travelling on public transit
– spying on neighbours through the window
– singing along to sirens when an emergency vehicle passes by
– RUNNING! Alaska shines when he's running with his human.
Alaska's wishlist for his forever family is as follows:
– Husky or working dog experience
– Willing to continue training and give him structure and boundaries
– Active family (+5000 points if you're a runner!)
– No cats/small pets
– No small children in the house: given his resource guarding, he is not suitable in a home with young children (teens or older are okay)
Alaska is healthy, up-to-date on his shots, microchipped and neutered.
Fill out an application for Alaska!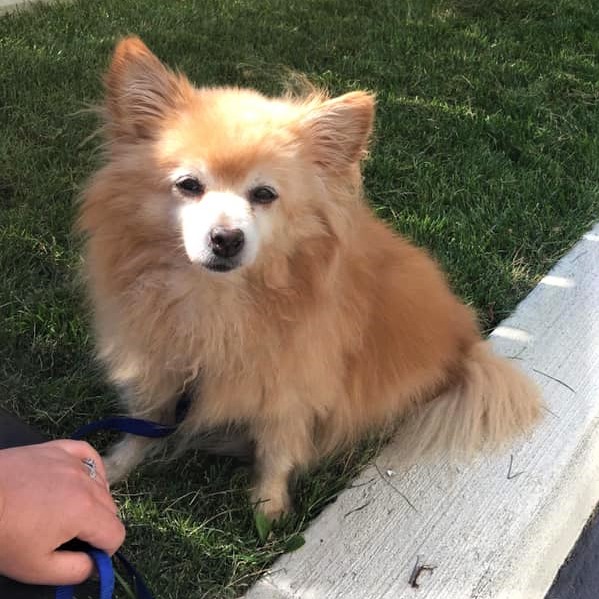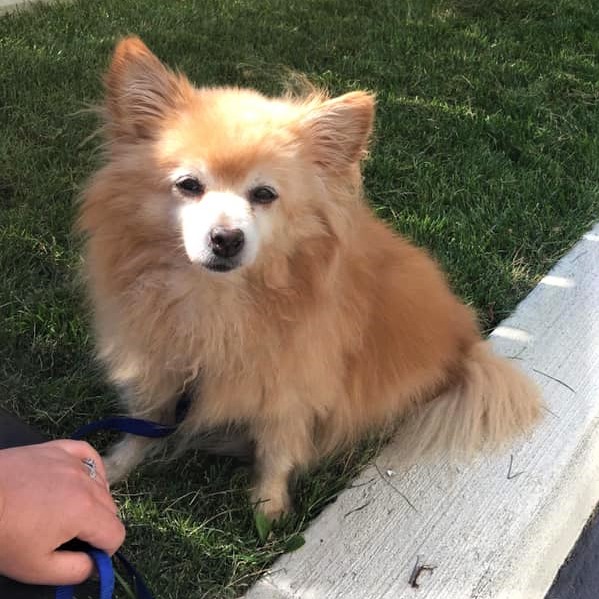 Tobey
Breed: Pomeranian
Gender: Male
Age: 12 years
Weight: 12 lbs
Needs:
Hello, my name is Tobey. I am a 12 year old Pomeranian that has recently found myself in need of a retirement home.
Let me tell you a little about myself.
Not too long ago I found myself in a shelter in Montreal. Like many senior dogs, it was quickly identified that shelter life was not for me and TEAM stepped in and rescued me at the shelter's request. I have been living with my foster family for some time now while the folks at TEAM worked hard on solving my medical issues. I have had numerous tests and even a dental surgery since coming into their care. I won't say that I'm in tip top health but i'm a million miles away from the condition they found me in. Most of my medical issues have now been resolved, TEAM has financially invested $2633 into my well being so I can be adoption ready.
I am told however, that I may require a special longterm renal diet as you see it was discovered that I have some kidney issues. This will need to be managed for the rest of my life by my new family.
Enough about my health lets talk about my sparkling personality!
I've had a bit of a tough time settling in with my foster family. I never really had much attention paid to me in my previous home so I'm finding it all a little overwhelming. I'm not used having people who care about me and as a result I'm a little unsure what of to do when someone pets me. I am working on this and if you allow me the time I'm sure i'll get the hang of it. That being said I will instigate interaction every now and again when I am brave, I am slowly getting used to a gentle hand and realizing humans arent so bad afterall. This does mean that I am looking for a quiet home (no children) to spend the rest of my days. One that will allow me to just be me and accept me for who I am. Couches and cuddling are not for me.
Patience, understanding, companionship and tolerance are the qualities I'm seeking in my new family.
Please contact my adoption coordinator, Fiona, at adopt@teamdogrescue.ca to learn more.
Thank you!
Love,
Tobey
Fill out an application for Tobey!