Adopt
At TEAM Dog Rescue, we pride ourselves on a thorough adoption process to ensure that every dog goes to the right home for his or her unique needs.
Our Adoption Coordinators spend time getting to know each dog in our program.
Our Foster Families play a big part in assessing us on each dog's behavior, training developments, needs, and progress.
We work closely with our Veterinary Partners to ensure they are all healthy prior to adoption.
The Process
We ask for a little patience during the adoption process, as often times our volunteer Adoption Coordinators are managing many applications per dog.
How our adoption process works:
Application: You submit your online application when you learn about a dog that interests you

Phone interview: If the application is a suitable fit for the dog, we complete a phone interview to discuss the dog and your needs and lifestyle further

References: Three personal references are called, and one veterinary reference is called (when applicable)

Home Visit: A volunteer will complete a home visit to ensure it is a safe environment for a dog

Meet and Greet: Scheduled for you (and the entire family) to meet the dog

Adoption: If all goes well, the final step is adoption!
Adoption Fees:
Puppy Adoption Fee: $500
Adult Adoption Fee: $450
Senior Adoption Fee: $200
Our adoption fee includes:
General Veterinary Exam
DHPP vaccine & Booster
Rabies vaccine
Heartworm test
Fecal test and/or deworming
Spay/Neuter
Microchip
For Adult Dogs: Our adoption fees include up-to-date vaccinations (Rabies, DHPP & DHPP booster), spay/neuter, deworming and microchip. Dogs are tested for heartworm and given parasite prevention during the summer months.
For Puppies: For puppies under 6 months of age, our adoption fees include first set of vaccinations and deworming.
Thank you for your interest in adopting with TEAM. We hope to connect you with your forever dog soon!
---
Featured Adoptables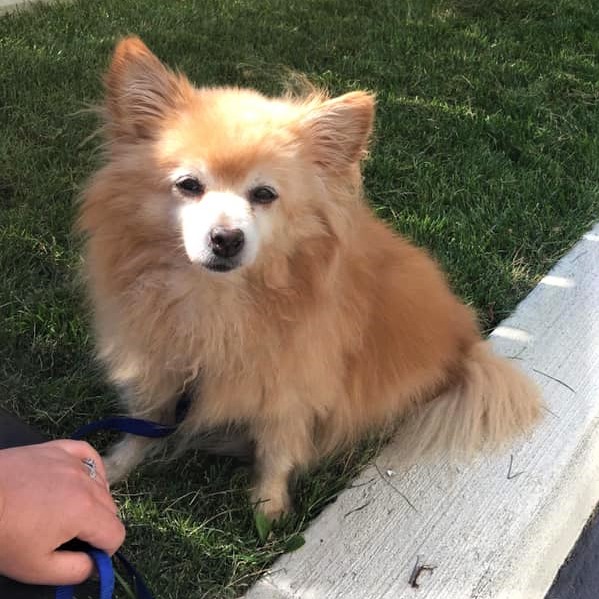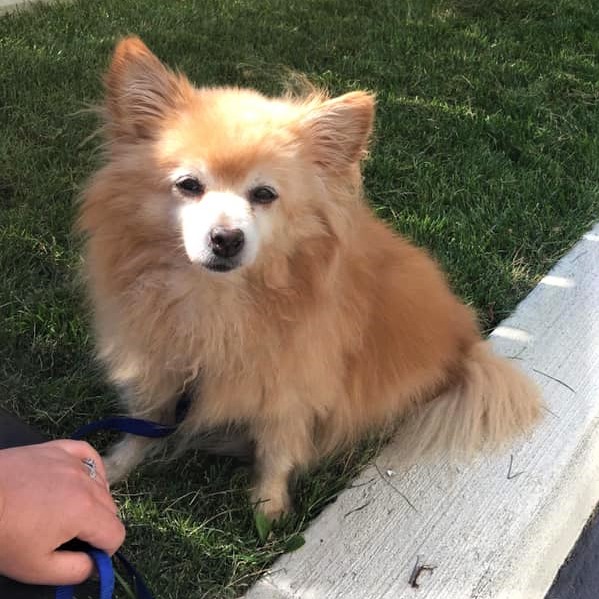 Tobey
Breed: Pomeranian
Gender: Male
Age: 12 years
Weight: 12 lbs
Needs:
Hello, my name is Tobey. I am a 12 year old Pomeranian that has recently found myself in need of a retirement home.
Let me tell you a little about myself.
Not too long ago I found myself in a shelter in Montreal. Like many senior dogs, it was quickly identified that shelter life was not for me and TEAM stepped in and rescued me at the shelter's request. I have been living with my foster family for some time now while the folks at TEAM worked hard on solving my medical issues. I have had numerous tests and even a dental surgery since coming into their care. I won't say that I'm in tip top health but i'm a million miles away from the condition they found me in. Most of my medical issues have now been resolved, TEAM has financially invested $2633 into my well being so I can be adoption ready.
I am told however, that I may require a special longterm renal diet as you see it was discovered that I have some kidney issues. This will need to be managed for the rest of my life by my new family.
Enough about my health lets talk about my sparkling personality!
I've had a bit of a tough time settling in with my foster family. I never really had much attention paid to me in my previous home so I'm finding it all a little overwhelming. I'm not used having people who care about me and as a result I'm a little unsure what of to do when someone pets me. I am working on this and if you allow me the time I'm sure i'll get the hang of it. That being said I will instigate interaction every now and again when I am brave, I am slowly getting used to a gentle hand and realizing humans arent so bad afterall. This does mean that I am looking for a quiet home (no children) to spend the rest of my days. One that will allow me to just be me and accept me for who I am. Couches and cuddling are not for me.
Patience, understanding, companionship and tolerance are the qualities I'm seeking in my new family.
Please contact my adoption coordinator, Fiona, at adopt@teamdogrescue.ca to learn more.
Thank you!
Love,
Tobey
Fill out an application for Tobey!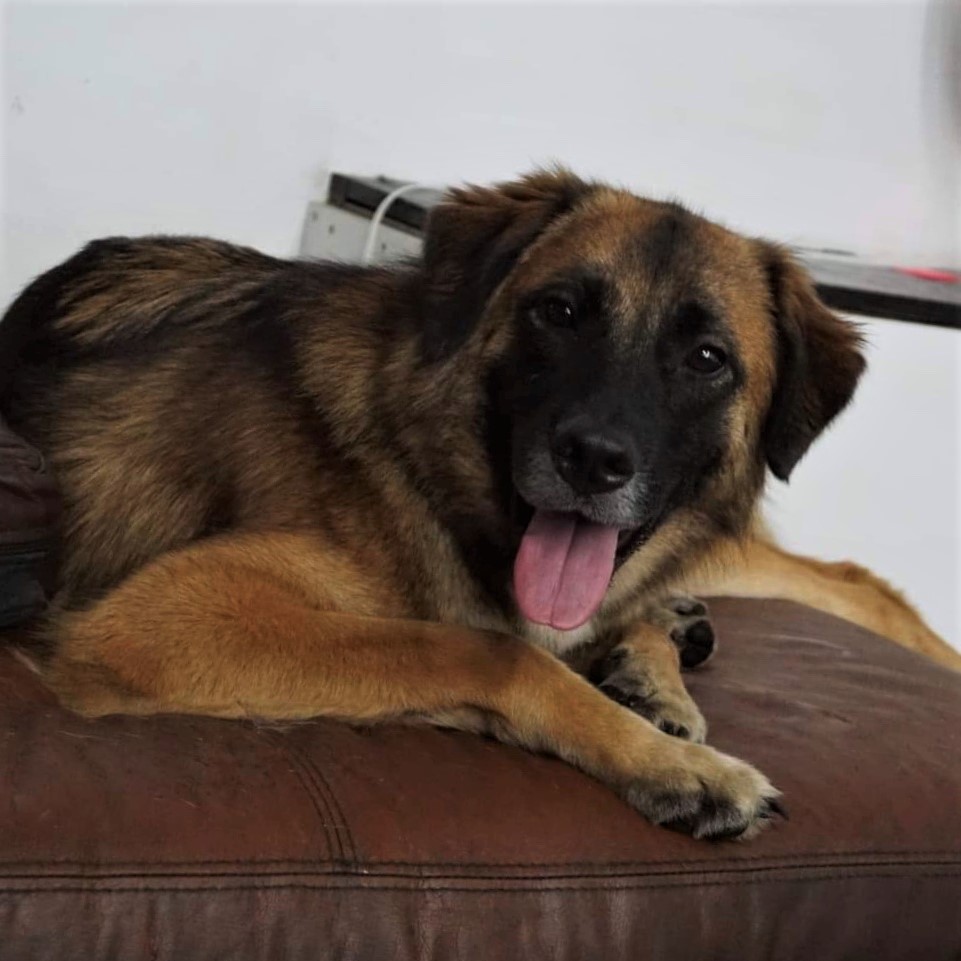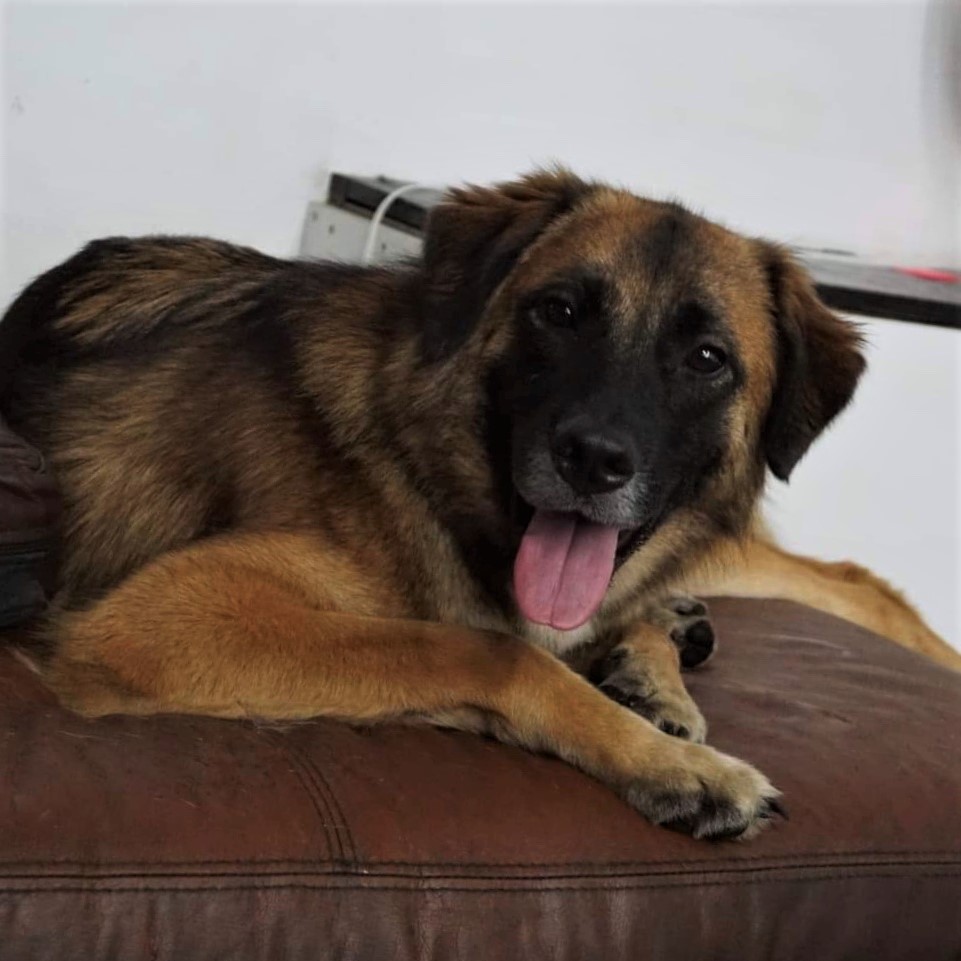 Tara
Breed: German Shepherd
Gender: Female
Age: 1 year
Weight: 60 lbs
Needs: Another dog in the home
Looking for a beautiful sweet girl to join your pack? Well look no further. Tara had an unfortunate start in life as she came from a hoarding situation, but her future is looking so much brighter now.
At just a year old, Tara has lots of catching up to do. However, she is initially hesitant, but eager to learn, to trust and will bond intensely, given her shepherd background. Tara is being fostered with several other dogs, has learned to play and thoroughly enjoys canine company. Once she trusts, she will shower you with kisses, and snuggle happily with you. There have been so many changes in her short life, so Tara will take some time to settle and be comfortable, but well worth the wait, because then she will be yours forever.
Her ideal home-one with another confident dog to help Tara gain confidence and a fenced yard is a must as she will be a flight risk initially. Children, if any, should be older and dog savvy.
This sounds like a tall order, but rest assured, Tara is a sweet girl and will be an asset to her new family. Given her rough start, lack of socialization early on, she is making up for lost time and eager to learn and grow with a confident owner who can see how willing she is to take this big step into a brighter future.
Fill out an application for Tara!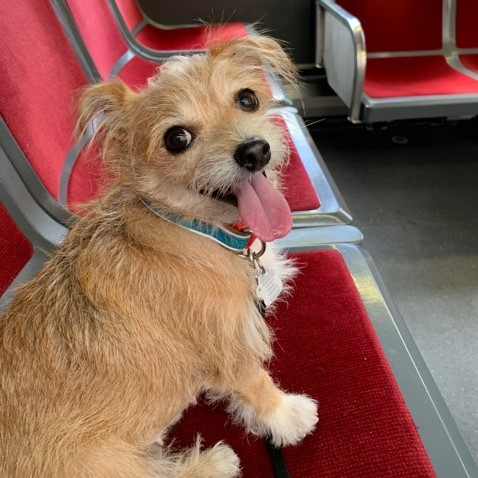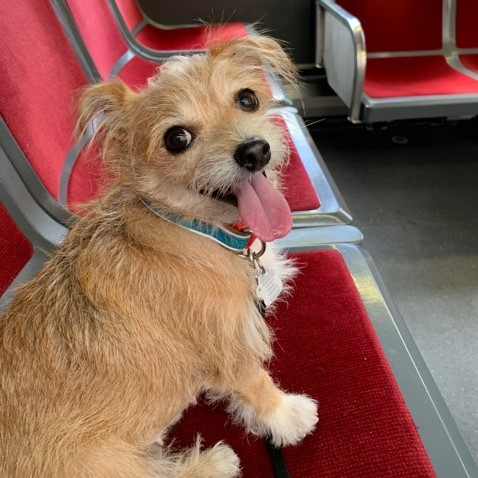 Pecan
Breed: Terrier X
Gender: Female
Age: 8 years
Weight: 7 kg
Needs:
We're delighted to introduce you to the absolutely scrumptious Pecan. We think Miss. Pecan is around 8 years old. She came to us as a stray with a big bag of nerves and an uncomfortable hernia—both of which have been resolved. She has also had some dental done and now has a clean bill of health.
Much like all our dogs, Pecan is looking for her perfect home. Except with Pecan, she really is the one who will choose. She's proved herself to be very selective with her people—some she warms to instantly, including both of her fosters who adore her, but she can take a pretty quick dislike to others, whether they are strangers walking past, people she meets in her condo halls or guests of her fosters. To us, it seems indiscriminate, but to her there will be a good reason.
With this in mind, we're looking for a quiet home for Pecan with a family who will respect her social struggles and know how to manage it. We think she'd be best not in a condo. No kids and no other dogs please. Cats are OK, maybe even preferable! She loves her walks, she loves being outside just sniffing the air and smelling the flowers. Four short walks a day is suiting her quite well at the moment. She has excellent leash manners, no pulling or chasing. She loves to hang out with her special people and will be loyal to the end.
She's a good sleeper, a slow and steady eater, a bit of a barker, and an epic snuggler. Lil miss sassy pants will be the most wonderful companion for the right person or people. If you too enjoy a low key, laid back life with lots of fun and laughter, this gorgeous girl is for you.
Fill out an application for Pecan!